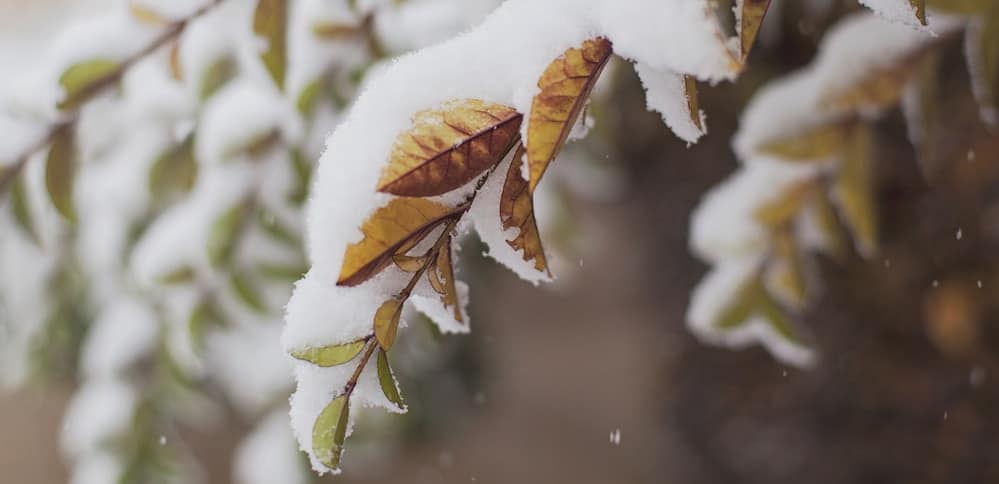 Fall is here and winter is around the corner — which means it's time to enjoy the Roaring Fork Valley in Colorado to the fullest. This is the time of year for pumpkin-spiced everything, crisp apples, harvest parties, and warm sweaters. Take a look at these 14 great things to do as winter approaches that'll have you feeling toasty warm all season long.
1. The Hot Springs at Avalanche Ranch
Three natural hot springs cascade down the hill at Avalanche Ranch, inviting you to relax and unwind — or find a spot under one of the pools' waterfalls to feel yourself rejuvenating. Day guests can make reservations to visit the pools during daytime hours, and overnight guests have 24/7 access to the hot springs.
2. Family Day at Glenwood Springs Hot Springs
Glenwood Springs is home to the world's largest natural hot springs pool, so there's plenty of room for your whole family. Head to the Therapy Pool to soak in the healing waters, or enjoy the warm water of the huge main pool. The Shoshone Chutes are open weekends through October weather permitting.
3. Rock Bottom Ranch Harvest Party
All the fun of fall awaits you at Rock Bottom Ranch's annual Harvest Party which is held on October 12, 2019. Press your own apple cider or carve a special pumpkin at the party. Hayrides let you enjoy the fun from the past, and face painting encourages the kids to express themselves. Enjoy live music, great food, arts and crafts, games, and a pie baking contest to top off your day.
4. Celtic Fest and Oktoberfest in Carbondale
As if Oktoberfest wasn't enough traditional fun for the fall, Carbondale adds its Celtic Fest to the celebration to push the excitement over the top. Day 1 on October 11, 2019, brings authentic Irish dancing, Celtic music, and brews — not to mention the best-legs-in-a-kilt contest. On Day 2 (October 12), enjoy the German beers of Oktoberfest, all with plenty of events for the kids.
5. Fun at the Pumpkin Patch
Fall seems to bring out pumpkin patches in every community, and the Roaring Fork Valley has some of the best. Head to Studt's Pumpkin Patch and Corn Maze to enjoy a hay mountain to slide down, hayrides, pony rides, and the Fairytale Trail. At the New Castle Gardens Pumpkin Patch, you can enjoy food trucks, a petting zoo, pumpkin bowling, and plenty of games. Or, spend the afternoon at the Osage Garden Pumpkin Patch in New Castle, Colorado. It is open from 10 am to 5:30 pm on weekends and from 11 am to 6:30 pm on weekdays. Shop at their store for local produce and more.
6. Leaf Peeping at Every Elevation
You don't have to be a runner to enjoy the fall colors in Roaring Fork Valley. Each hillside of aspen is actually one biological organism, which means all the leaves turn at the same time. Start higher on the mountain to see the earliest fall colors, with more leaves changing at lower elevations as the fall progresses.
7. Aspen FilmFest
Film lovers flock to Aspen each fall to be enlightened and stimulated by the unique screenings at the Aspen FilmFest. Guest artists visit every year to enjoy the festival with locals, creating a memorable experience that changes each fall.
8. John Denver Celebration
No one made the world more aware of the beauty of Colorado than the late John Denver, so it's only right that Aspen should pay tribute to him in a festival that combines singalongs, jam sessions, a grand musical tribute at the Wheeler Opera House, and gourmet dining at the noted Pine Creek Cookhouse. Enjoy the festivities October 9-14, 2019.
9. Explore the Beauty of the Roaring Fork Valley
Fall is an ideal time to lace up your hiking boots or hop on your mountain bike to explore the breathtaking beauty of this region. Crowds are down, the weather is perfect, and we don't even have to mention the fall colors. Here are a couple of more unusual ways to explore – Book a hot air balloon journey, try paragliding from the top of Aspen Mountain or Red Mountain in Glenwood Springs, or raft down the Roaring Fork River for a unique experience.
10. Aspen Snowmass Opening Day
While mountains in other parts of the country are still hoping for snow, Aspen Snowmass moves smoothly from fall into winter in late November. Skiers and boarders wait impatiently for the excitement of the opening day to see what's new on the mountains and get their first taste of winter.
11. Ski Sunlight Opening Day
Sunlight Mountain Resort opens on December 13, 2019. Sunlight has expanded — the East Ridge expansion project is underway and will bring new terrain and a new lift. Don't miss opening day!
Interested in learning more about our Glenwood Springs community? Call The Property Shop today and let us help you FALL in love with your new HOME!