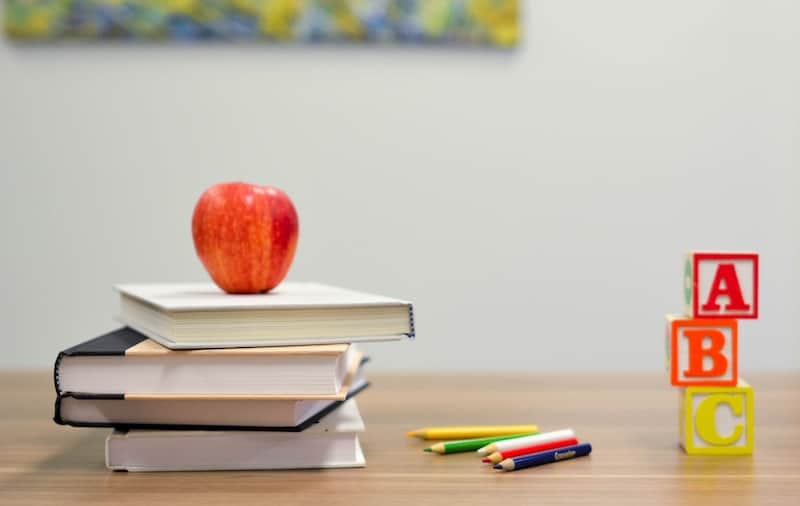 We're enjoying the final weeks of summer in Glenwood Springs and the Roaring Fork and Colorado River Valleys. It's been a fun-filled and super nice summer here in the Colorado Rocky Mountains. Several of our real estate agents are also Moms of school aged kids and are readying their families for the start of school. We asked them to share some tips for organizing your home for optimal efficiency and helping kids concentrate on their new to-do lists. Using these tips have been helpful for our Property Shop Moms.
Choose a Paper Drop-Off Space
Forms, forms, forms. From permission slips to homework sign-off sheets and everything in between, back to school means paper clutter can develop before you know it. Select a central location (often the kitchen or near your home's entryway) for kids to drop anything that needs review. Affix a removable hook to the wall and hang color-coded folders. How you choose to code them is up to you, but you can have one color for each child or simply two total colors: one for items that need review and one for completed items.
Create or Reorganize Your Mudroom
Having a space near the door to put shoes, hang coats and tuck away backpacks is an easy way to keep the rest of your home clean and tidy (and also keep kids from asking the age-old question "Mom, where are my _____?"). Use cube storage and hooks to create a landing space for items as they come in and leave your home to keep everyone organized. Tuck accessories like hats, scarves, and gloves away in labeled bins so kids automatically know where their items are (and don't fight over which one is "mine!").
Establish a System for Snacks & Meals
Busy mornings and starving after-school kids mean you'll need to be prepared with wholesome breakfast ideas and snacks that don't require a lot of fuss. Create a space in your kitchen or pantry designated for snacks to store things like fruit cups, snack bars, crackers, raisins and plastic bags with pre-made serving sizes of popcorn or pretzels. For breakfast, use small airtight containers within a drawer or on a shelf to sort cereals, granola and other dry goods for easy access.
Ace School Lunches in Zero Time
Remember last year when making school lunches felt like a chore? Resolve to breeze through lunch prep this year with a little bit of planning. Use plastic containers in your refrigerator to store items like fruit, string cheese and baggies of vegetables to quickly drop into your child's lunch. If you run out of items and haven't had time to refill the container, you can always borrow from the pantry's snack stash. When leftovers are on the menu, add portions to airtight containers immediately after dinner to make packing lunch a breeze.
Carve Out a Homework Nook
Kids are tempted to come home, grab a snack and plop themselves in front of their favorite screen. But staying on task means the few hours immediately after coming home need to be structured. For you, mom and dad, that means a dedicated homework space is key.
Depending on the size of your space, you have a few options. One is to use a section of your kitchen counter and a drawer or cabinet where kids can write, use their computer and keep needed items, like pencils, pens, and paper. Another option is to put a small desk or table and chair combo in your child's room or home office area specifically for homework.
Make the best use of this area by using wall space or corkboard to attach things like pencil holders, office-sized organizer baskets and other containers that can keep school supplies organized and accessible.
Are You Ready for School?
Everyone is asking your kids if they're ready, but are you ready? As much as you may enjoy having your days kid-free, you may feel overwhelmed with the coming school year and all it will bring. Use these tips to keep your home running smoothly and set your kids up for success.
The Property Shop real estate agents/Moms are juggling end of summer activities, managing busy real estate businesses, and, along with you, hurrying to get those school clothes, school supplies, sports equipment and more purchased and ready for the first day of school. Then getting that new schedule planned and doable after the "lazy hazy days of summer" is a triumph itself! Having organization in place for that day will bring less stress and more excitement for beginning the new school year. The Property Shop Moms say leave the "real estate" to us as we balance all this with practice and professionalism. Call us soon!