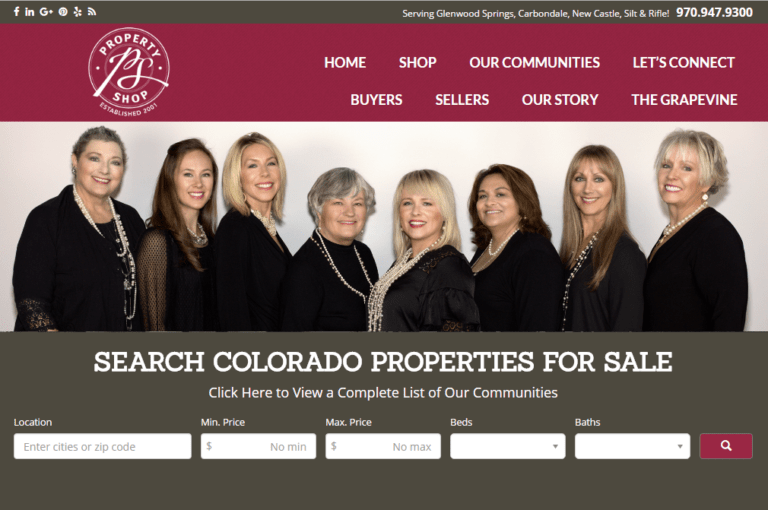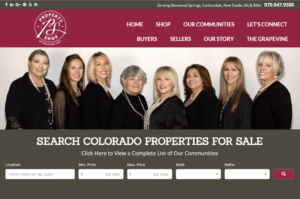 November 2, 2016 – Glenwood Springs, Colorado: The Property Shop, Inc. is proud to announce the launch of their updated website, PropertyShopInc.com! The refreshed design helps reinforce The Property Shop's dedication to providing superior service and resources to their clients and community. The clean design of the website features many valuable real estate tools and resources and – bonus – it has a completely mobile friendly layout, perfect for anyone to use on the go!
Among the site's most impressive features are streamlined and user-friendly property search tools that allow the site's visitors to view Colorado homes for sale with information directly from the Aspen/Glenwood Springs MLS. These tools include standard, advanced and map based search options. For heightened customization, users are even able to draw directly on maps to create user-defined results. Visitors will also enjoy the convenience of setting up custom searches that can email updated results as the MLS changes, giving users an edge in this face-paced real estate market.
In addition to the extensive search capabilities, users have the ability to learn more about The Property Shop team and their role in the community. Both locals and those thinking about relocating to the Roaring Fork or Colorado River valley are encouraged to take advantage of all the site's complementary resources and tools. Whether you are currently thinking of buying or selling property or you are just curious about the real estate market in the region, The Property Shop is ready to assist you online or in person.
About The Property Shop, Inc.
Hands down. The best in real estate. The Property Shop, Inc. is a local, all women-owned real estate office lucky enough to serve the picturesque Roaring Fork and Colorado River Valleys including Glenwood Springs, New Castle, Silt, Rifle and Carbondale, Colorado. The expert brokers of the Property Shop take the well being of their customers and communities seriously. They offer more than complete real estate service. The team aims to exceed expectations with their local knowledge of the area and the market, based on years of experience.