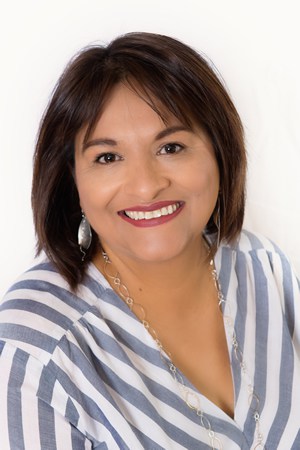 Contact Information
  970-274-6239
970-947-9300
irma@propertyshopinc.com
About Irma
Irma Starbuck from The Property Shop takes a different approach to Real Estate, one that is built on personal touches, positive results and win-win deals. She uses the latest technologies, market research & business strategies to meet your expectations, but more importantly, she listens. Irma has uncompromising standards of integrity, honesty and service. She believes in doing business professionally with the utmost care, as if the transaction was her own. This is what brings clients back again and again.
¡Hablo Español!
Irma is very professional, personable, friendly, and helpful!
– Bonnie Walker (TPS Website Review – August 2022)
Irma is the best! She has great advice and took care of any issues ASAP always smiling and happy. Great to work with! Responded quickly when I had questions or concerns.
– Phyllis Figueira (TPS Website Review – November 2021)
Nuestra experiencia fue muy agradable y recomendaríamos la agencia con nuestros amigo.
– Herbert Amaya (TPS Website Review – August 2020)
Irma is amazing! We had the opportunity to work with her when we bought our first home 4 years ago. When it came time to sell that home this year, Irma helped us again! She makes the home buying and selling process seamless. She was responsive, knowledgeable, and friendly. Couldn't have asked for a better realtor. We closed on our dream home this week thanks to her help! Thanks Irma & all the other wonderful women at The Property Shop!
– Abby Capwell (Google Review – October 2019)
I loved working with Irma. She was knowledgeable, helpful and answered any questions I had. She was never pushy like some agents who contacted us about selling our house. Would definitely pick her again.
– Wanda Weinreis (TPS Website Review – July 2019)
This was an amazing experience. Our home was under contract within a week. We had excellent service throughout the experience. Irma was helpful answering all of our questions along the way. Such a good company. Thanks again
– Nicole Fisher (TPS Website Review – July 2019)
Irma is a delight to work with. She was a great advocate for us and we will definitely seek her services again. She was very patient as we encountered some difficulties through our home search. We think we landed the perfect spot for us for right now and when we are ready for the next one, we will be calling her. She is straight forward, which we really appreciated!
– Andre & Scott Torres (TPS Website Review – July 2018)
Irma was excellent to work with! She was always available for questions and was very helpful to us as first time homebuyers. We were clueless about home buying, but Irma made the experience understandable and easy for us. Thank you again, Irma!
– Amelia Wyle (TPS Website Review – February 2018)

Irma has been the best broker I have ever worked with! She took the time to understand what I was looking for and provided great insight into the home buying process. As a first time home buyer, I was getting really overwhelmed by everything, but Irma was very patient with me and helped me to stay focused. At one point there was a random problem with my lender, but she fought for me and sorted everything out. I am so grateful. I would definitely recommend Irma. You can't go wrong!
– Anonymous Reviewer (Zillow Review – January 2017)
Contact Irma Starbuck
---
Irma Starbuck has been a licensed real estate agent for 15 years and is currently a Broker/Owner with The Property Shop, Inc. Irma focuses on residential real estate in Glenwood Springs, Carbondale, Rifle, Silt, New Castle, and Parachute, Colorado.