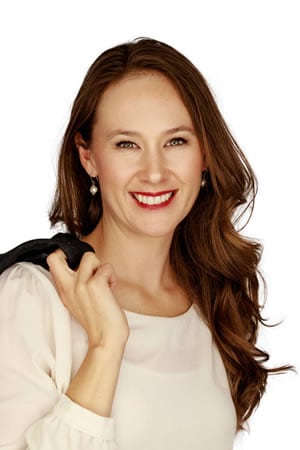 Contact Information
970-947-9300
970-456-6559
haddie@propertyshopinc.com
About Haddie
Whether you are relocating from within the valley, or moving across the country, having a real estate agent that listens to your needs is important. It would be my pleasure to share the knowledge that I have of the Roaring Fork Valley and surrounding areas to find you the perfect home.
Prior to my entry into real estate, I managed sales and business development for a technology company all over the Western United States. Based on sales and performance, the company moved me to England to expand business in several European countries. Past clients have included major school districts and government segments in different European countries.
After a successful run in Europe, it was time to be closer to family. My husband and I live in Glenwood Springs. We love the people and enjoy all the activities that this valley has to offer. In our spare time we are outside hiking, biking, and skiing. I'm excited to serve you and your housing needs. Please feel free to contact me anytime.
Haddie was a strong advocate for me, consistent.
– Elois McKinzie (TPW Website Review – May 2022)
Buying in the valley is difficult and not very easy to navigate as a first-time home buyer. My wife and I were happy to have worked with Haddie Lopez from start to finish. She helped us to schedule home showings, work with lenders, promptly let us know of available homes in the area. We were finally able to get under contract for a home. The Property Shop and Haddie were able to help us keep to deadlines. As well as offer reputable inspectors, cleaners, and experts for everything we had to go through. Their experience and relationships with the community in the valley really made the home buying process smooth from start to finish. Even when their were hiccups, Haddie help navigate them and even provided solutions. Over all, my wife and I closed today. Looking back, it was a very positive experience and will be working with The Property Shop in the future. Really appreciate all they did to walk us through our first home buying experience.
– Slavic Huley (TPS Website Review – April 2022)
Haddie was fantastic to work with! Honest, knowledgeable, kind and very responsive. We felt like she really had our best interests at heart. Definitely recommend!
– Brian Buzarde (TPS Website Review – November 2021)
Great service from all involved.
– Alelae Duplasey (Google Review – October 2020)
Haddie made our homebuying process smooth, easy, and enjoyable. Not only did she listen to and find exactly what we were looking for, she went above and beyond to make us feel informed and comfortable. As first-time homebuyers, we truly felt empowered and confident thanks to Haddie's help. Her kindness, quick communication, and authenticity make her the best agent we've worked with. I would enthusiastically recommend her services to anyone.
– Savannah Nelson (Facebook Review – May 2020)
Haddie was amazing when I bought my condo back in October, and was there for me recently when I decided to sell it. Just like before she walked me thorough every step of the process and made a potentially difficult task pretty much stress free. If you are thinking of buying or selling a property in the Glenwood Springs area you should call Haddie.
– Bryon Peterson (Facebook Review – February 2020)
Haddie and Marianne both are excellent to work with, making the process easy. They are knowledgeable and available.
– Asa Jones (TPS Website Review – February 2020)
Haddie is Wonderful! I have been working with Haddie for almost 2 years to find the right home. We finally found one and I am now a happy home owner. I would recommend Haddie in a heart beat! She is easy to work with and is so kind and caring!
– Kyra Mangnall (TPS Website Review – November 2019)
Haddie is truly the best, she went above and beyond to find me a place to live for my relocation from Virginia to Glenwood Springs. If she is any indication of the people that live in Glenwood, then I am going to love living here.
– Bryon Peterson (TPS Website Review – September 2019)
I have known Marianne for many years and have always worked with her when buying or selling properties. My children have as well. She is so personable and caring as well as knowledgeable and gives valuable input and guidance to her clients based on her lifelong history and experience of living in the Roaring Fork Valley. I also had the chance to work some with Haddie there at The Property Shop as well. We definitely recommend either of these women and our experience working with them has been excellent.
– Cassandra Johnson (TPS Website Review – September 2019)
So glad to have had The Property Shop on my team! From start to finish this team was with me all the way. Knowledgeable, experienced, genuine, caring experts made the experience a fun journey and helped take the burdens from me with all their assistance and support. It was about the Home not just the house. Invaluable. Thank you Marianne, Haddie and Laura.
– Linda Ouellette (Facebook Review – April 2019)
Haddie Lopez with the Property Shop took excellent care of me in the purchase of my house in downtown Glenwood Springs and the selling of an investment condo. I highly recommend using her services and expertise. Thanks again, Haddie!
– Dan Hammon (Facebook Review – March 2019)
Haddie went above and beyond with Terry and myself looking for a new home and selling our other property in the last 7 months. There are not enough kind words to describe how wonderful she was with our process with everything. Haddie is knowledgeable, endlessly patient, personable, incredibly generous with her time. We will truly miss home searching with her. Buying a home these days is very challenging, but having Haddie on your side makes it a dream come true!!! We will and have recommended Haddie to friends that are thinking of buying or selling. Thank you Haddie for everything!!!
– Karen Hamilton (TPS Website Review – March 2019)
Our experience was wonderful. Haddie took things too a whole new level. She treated us like family. She understood what we wanted. We admire her hard work ethic. She got all the things we wanted from sellers. I would highly and already have recommended her with all of our friends. We are very grateful to have Haddie Lopez find our very first home! Thanks to all of The Property Shop team. U guys have experience and a wonderful team.
– Jeremias Alvarez (TPS Website Review – February 2019)
Marianne and Haddie helped us out in the purchase and sale of two different properties, I would recommend working with them for either side.
– Robert Jones (TPS Website Review – November 2018)
Haddie – you were great, you went above to help me, I am enjoying my new home.
– Phyllis Martinez (TPS Website Review – July 2018)
This is the second home I have purchase with Haddie and again I couldn't be happier! She is super responsive and always kept me informed on the transaction. She is very knowledgeable with the local real estate. She goes the extra mile for her clients. I would recommend Haddie to anyone looking to buy a home!
– Dean Kinkel (TPS Website Review – October 2017)
Contact Haddie Lopez
---
Haddie Lopez is currently a Broker Associate with The Property Shop, Inc. Haddie focuses on residential real estate in Glenwood Springs, Carbondale, New Castle, Silt, Rifle, and Parachute, Colorado.