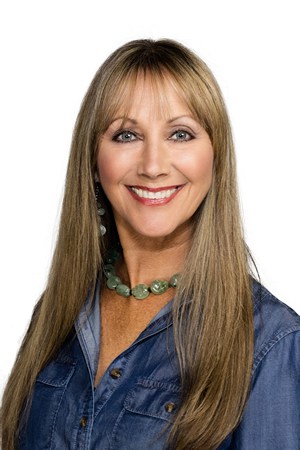 Contact Information
970-947-9300
970-618-4554
wendy@propertyshopinc.com
About Wendy
Wendy Harrison has been in real estate since 1998, and is described by her clients as a "model for professionalism and dedication". For Wendy, highlights of the real estate process are:
Guiding buyers in their search to find a house that becomes their home
Working with sellers for a smooth transition into the next chapter of their lives
DEsIGNATIONS & Qualifications
Constantly striving to be at the top of the real estate game, she holds:
CRS (Certified Residential Specialist)
GRI (Graduate Realtor Institute)
MRE (Master of Real Estate)
SFR (Short Sale, Foreclosure Resource)
Additionally, she has:
Over 5 Years of Owner/Broker experience
Sold and managed developments, working closely with the developer and builders including planning and design
You can always count on her experience and continuing education to help you negotiate the right terms and conditions for your transaction.
Note from Wendy
I moved from Long Island to Aspen in 1974 to be with my now husband, Woody. We have been married since 1976 and have been blessed with two great kids. Our family experienced everything the valley had to offer – skiing, boating, dirt bike riding, camping, theatre and arts (to name a few). When our kids flew the nest, we added the thrill  of riding our Harleys through the mountains, visiting old friends and building new relationships.
We first fell in love with the mountains and the skiing, but it was the people, the energy and the kindness of friends and neighbors that made it easy to stay and build our lives. We love living in this community. My hope is to help you find your bliss here, too.
Wendy Harrison is the best ever realtor. I've done several sells and buys with her and have total trust in her. She is straight forward, competent, and a completely pleasant person to work with. You won't find a better realtor than Wendy!
– David Seurynck (TPS Website Review – October 2019)
My experience with Wendy and The Property Shop was exceptional. Wendy was professional, forthcoming and followed through with every detail promised. I would highly recommend Wendy and The Property Shop for future real estate transactions.
– L Dean Tucker (TPS Website Review – October 2019)
We highly recommend Wendy Harrison, whether buying or selling. She is a local with extensive knowledge of the valley from Rifle to Aspen. Wendy helped us buy our home 10 years ago, going above and beyond by helping us paint to qualify for the loan! The process will be seamless with Wendy, we just sold in 3 days!
– Wendy Kraemer (Google Review – June 2019)
Wendy was very helpful and was very considerate. She was looking out for my best interest in selling my house. A wonderful person to work with.
– William Garlitz (TPS Website Review – June 2019)
Wendy was able to get lots of people into our older home to view it. I loved the app with instant updates and reviews. We only gave her three months to sell our house and she did it!
– Audrey Wormer-Thornton (Facebook Review – May 2019)
Very friendly and helpful, always available, on top of everything, and very easy to work with. Wendy was a joy!!
– Stacia Lucas (TPS Website Review – April 2019)
Wendy – Great got what I wanted, it happened fast.
– Joseph Ceremuga (TPS Website Review – April 2019)
We had several conversations with Wendy before we actually met. When we did she was very personable and professional. She spent time explaining the business relationship and answered questions to assure we understood. When it came time to view the property, Wendy had snowshoes for us and allowed us to explore the entire site. We spent considerable time and walked the perimeter and transverse the middle. After we decided to make the purchase Wendy was attentive to the times and made sure all the documentation we needed we had and understood. Communication was excellent. We never wondered what was happening and felt we were always in front of the transaction. We look forward to continuing the relationship. It was a zero stress process Thank You.
– Jeff Harris (TPS Website Review – April 2019)
The Property Shop was a top notch experience. Wendy was our broker and she did an amazing job. She's very professional. She went above and beyond what we could have expected. Every encounter we had with anyone through The Property Shop was great.
– Anthony Walker (TPS Website Review – October 2018)
Over the years, we have had the pleasure of working with Wendy on four separate transactions-three times as the seller and one time as the buyer. She has always been extremely knowledgeable and helpful, explains everything, and promptly answers all of our questions. Her hard work and professionalism makes the entire process simple and as stress free as possible. She's just very caring and fun to work with and we highly recommend her. Wendy just sold our last house in one day–we couldn't have asked for more!!
– Neil & Susan Wagstrom (TPS Website Review – August 2018)
Wendy was wonderful to work with and made the process as easy as possible. She smoothed out the edges were there was minor issues. I would recommend anyone to work with Wendy, great personality, funny and just a terrific person. Thank you
– Curt & Maureen Hanson (TPS Website Review – May 2018)
Wendy – All Good!
– Dennis Fox (TPS Website Review – March 2018)
Our real estate purchase went really well, Wendy, our realtor guided us through the process. She gave us a schedule of events relating to the contract so we were informed and up to date at all times. Wendy made the process easy to understand. We definitely would work with Wendy again.
– Ross Stangel (TPS Website Review – January 2018)
I have worked with Wendy for almost a dozen years now – and without fail, she has been professional and helpful and super "on the ball".
– Fiona Lloyd (TPS Website Review – August 2017)
The experience we had with Wendy at the Property Shop was fantastic. The time between listing our house and getting a full price offer was two, count them 1, 2 hours. That's right, 2 HOURS. Wendy provided the necessary background information and helped us prepare for a sale that met our needs. We couldn't ask for more than that. She also helped to guide us through the closing with no glitches. A great professional.
– Keith Lambert (TPS Website Review – July 2017)
Wendy is simply the best! She sold us our beautiful house with 0 issues. Best buying experience! Two years later we were relocated and Wendy did a great job getting our house multiple offers and our full asking price! If you are as busy as I am, you NEED a Wendy! She just takes care of it and comes to you with your options and solutions to any variables. Easy as pie! Thank you, Wendy!
– Julianne Mobley (Facebook Review – July 2017)

My experience was fabulous! I was a first time home buyer, totally clueless and Wendy guided us step by step and was always there for questions.
– Evelyn Craig (TPS Website Review – June 2017)

Wendy did an awesome job & was a pleasure to work with. Always watching out for my best interest. Thanks for all your hard work.
– Jeanne Mike Burdett (Facebook Review – March 2017)

Wendy is proactive, professional and friendly.
– Bruce Snode (TPS Website Review – January 2017)
Contact Wendy Harrison
---
Wendy Harrision has been in real estate since 1998 and is currently a Broker/Owner with The Property Shop, Inc. Wendy focuses on residential real estate in Glenwood Springs, Carbondale, Rifle, Silt, New Castle, and Parachute, Colorado.