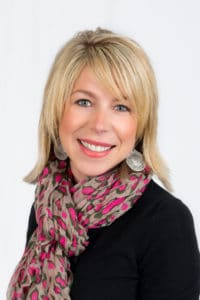 Contact Information
970-947-9300
970-618-4956
amy@propertyshopinc.com
About Amy
Going the extra mile to serve her customers is just part of business for Amy Luetke. Amy prides herself with exceeding her customer's expectations in real estate service by taking every step necessary to facilitate a seamless and hassle free transaction.
Amy believes buying and selling homes should be an exciting and satisfying experience for all parties involved. Extraordinary service, knowledge of the market and the caring relationships she has with her customers create positive real estate experiences.
Continuing education is very important to Amy as different aspects of the real estate business are constantly changing. She currently holds 5 specialized designations and takes new classes every year to keep her on the cutting edge of the real estate business. Amy has also been honored by the National Association of Realtors, the Glenwood Springs Association of Realtors, the Glenwood Springs Chamber Resort Association and the Post Independent as a Local's Choice Gold Winner.
Amy is not only passionate about real estate, she also enjoys the outdoors, her family and friends, traveling and decorating. She is happily settled in New Castle with her husband and three children.
Certifications & Awards
CRS (Certified Residential Specialist)
GRI (Graduate Realtor Institute)
CNE (Certified Negotiation Expert)
SFR (Short Sale, Foreclosure Resource)
CDPE (Certified Distressed Property Expert)
Post Independent Local's Choice Gold Winner
Community Involvement
River Center, Board of Directors
Elk Creek Elementary PTAC
Riverside Middle School RAP
Coal Ridge High School Booster Club
Extended Table Volunteer
Member of Good Shepherd Lutheran Church
We hired Amy to sell our Carbondale home of 16 years. We requested that there be an open line of communication good or bad. Amy was excellent in all areas but especially in keeping us informed about possible buyers. We would highly recommend Amy as your agent as she works hard on your behalf and makes the selling process manageable. The Property Shop is the right company to use for the sale of your property.
– Brad Nicholson (TPS Website Review – November 2018)
As a seller I very much appreciated the advice regarding getting the property inside and out ready to sell. Amy's market knowledge was strategic and critical as we positioned the house in the local market. Her negotiating expertise was indispensable and very effective. The knowledge of technical real estate issues helped us respond appropriately as a number of issues stood as potential deal killers but were avoided and resolved proactively. Top rated selling experience for me and hence the strong recommendation!
– Scott Norvell (TPS Website Review – October 2018)
I have worked with Amy on the sale of two different properties. Amy is a well- experienced professional with excellent judgment and great people skills. In my opinion, a sale is most successful when the seller and broker forge a partnership and bring their strengths to the table. I felt I was welcomed onto Amy's team, including her wonderful assistant Erin, and we all worked together well. No undue pressure or unrealistic expectations, just the diligent and systematic pursuit of success. I highly recommend Amy and her team.
– Barbara K. (TPS Website Review – August 2018)
I have many words all accompanied with red hearts and explanation marks!!! The Amy and Erin duo are a forced to be reckoned with! Between the two of them in a very short time knew who best to handle my ability to flip out at a moments notice! I recently called Amy crying over the final day of the sale of my home in Downtown NC because I was tired, stressed and over the moon with worry, she knew exactly what to say! I can't believe how the 3 of us interacted with each other it's as if they both knew what I needed, which is strange as my house got an offer on the day I listed it with Amy at the awesome PS!! Amy handled everything; she talked me through everything that I needed clarity on! I consider Any and Erin my new friends and I'm looking forward to many excursions at Eat Drink Bistro with these two! Highest praises lifted up to y'all! I will miss working with them and I thank them from the bottom of my Thank you to all y'all for giving me the use of your amazing van! Good job a ton of to all!
– Candy Norvell (TPS Website Review – July 2018)
Amy did a great job getting us through a challenging negotiation and getting our property sold. Amy is a real professional and I would highly recommend her for any real estate transaction in the area.
– David Overly (TPS Website Review – June 2018)
Working with Amy was a delight! She made this complicated and stressful process simple and exciting. Her professionalism is exceeded only by her personal touch that makes it feel like you are her only client. Cannot say enough good about Amy and The Property Shop! Oh, and free use of The Property Shop moving truck? Yes please!! AMY IS AMAZING!
– Josh Hejtmanek (Zillow Review – May 2018)
We have used Amy many times over the past 10 years. She is beyond great to work with. She makes buying and selling homes so easy! She works hard and does a great job! I Highly recommend her!
– Annye Kumpula (TPS Website Review – April 2018)
Amy Luetke was exceptional through the entire process. We needed to sell our home quickly with an unexpected move. She was in contact with us throughout the entire process and helped us know what to do for our property as well as what to expect throughout the process from pre-listing to closing. Rarely, do you find such a glowing, exceptional experience from beginning to end. We are so grateful for all her help, would recommend her to anyone who needs a true professional, and wish her and her team all the best! Thank you, Amy!!
– Bruce Densley (, Facebook Review – March 2018)
Amy Luetke is the most awesome realtor around Garfield county. She works all out for you and keeps well informed on whats going on with the sale of your house or the buying of your house. She is so very helpful with many great points on how to make your home more saleable. The first customer that looked at my house bought it and gave me exactly what I wanted. The sale went very smooth and with out complications. I highly recommend Amy as your realtor she won't let you down, you won't be sorry! Call Amy from the Property Shop she's your realtor!
– Adria Milton-Baker (Facebook Review – January 2018)
Amy was amazing to work with! She is extremely professional, knowledgeable, and truly cares about her clients. The whole process, from selling to buying and moving, is very stressful, but Amy made it happen quickly and painlessly! Thank you!
– Jocelyn Kochevar ( Facebook Review – November 2017)
The Property Shop is the best! Amy Luetke is an outstanding realtor. She truly goes above and beyond to make the home buying/selling process as easy as possible. She is detailed, knowledgeable and professional. I would highly recommend her if you are looking to buy or sell your home.
– Mary Chavez ( Facebook Review – September 2017)
We found Amy Luetke by chance and are so glad that we did. She spent several months (yes months…) with us looking for a new home. She was professional, knowledgeable, understanding of our needs, and she truly cared about our family. I truly cannot say enough good things about Amy. If you are looking for a realtor, stop. Just pick Amy.

PS – Her assistant Erin is absolutely fabulous too!

– Kelly Stueven (TPS Website Review – September 2017)
Amy was great, kept us informed through the whole process and we sold our town home in less then 30 days! Thanks Amy
– Dave Malehorn (TPS Website Review – September 2017)
Amy Luetke had been our realtor for 2 home purchases over the past 3 years. She is very knowledgeable and a true professional. Both sales went thru without a hitch and the properties were delivered to us in excellent condition. The Property Shop provides so many thoughtful items to make your move go smoothly – including the use of a 15′ rental truck! We will always choose The Property Shop for any future real estate needs.
– Emily Resnick McCarty (, Facebook Review – July 2017)
We had a great experience in working with Amy. She is very dedicated to ensuring that all of our needs are met, and kept us informed of updates throughout the entire process. We are so pleased to have had her as our realtor and look forward to working with her for future real estate opportunities.
– Ann Byman (TPS Website Review – May 2017)
It was a pleasure to work with Amy on a professional level as well as knowing her personally over the years. She knows the market extremely well and responded immediately to any concern or question we had. TPS has a valued reputation in the Valley due to it's wonderful staff and commitment to clients. Thank you Amy, we will miss you!!
– David Drake (TPS Website Review – May 2017)
Amy was a pleasure to work with for the sale of one of our transferees. Always prompt, courteous and informed. I look forward to working with her again in the future.
– Donna Woods (TPS Website Review – April 2017)
Amy did a great job with the sale of our townhome. Our sale was as smooth as it could ever be. She gave us great advice and we felt confident in our transaction. Everyone we dealt with at TPS was very kind and helpful. A great team of professionals. We were very happy with our experience. Thank you
– Andrea Grangroth (TPS Website Review – April 2017)
Amy is great to work with! She did everything possible to make the process easy for me.
– Trevor R. (TPS Website Review – April 2017)
Amy does a great job, goes over and above to make sure you have all you need! Would definitely use her again!
– Amy Waaraniemi (TPS Website Review – April 2017)
Amy is the Best Realtor in the valley!!
– Austin Farley (TPS Website Review – March 2017)

Amy is not only professional, she's personable. She has a good feel for the market – what's available & what the values are. She's a local with many connections. We've listed, sold & bought past properties with her & will do it again. We'd highly recommend her to anyone looking for a hard-working, honest & professional agent in the area.
– L & J Henderson (TPS Review – February 2017)
Contact Amy Luetke
---
Amy Luetke has been a licensed real estate agent for 18 years and is currently a Broker/Owner with The Property Shop, Inc. Amy focuses on residential real estate in Glenwood Springs, Carbondale, Rifle, Silt, New Castle, and Parachute, Colorado.